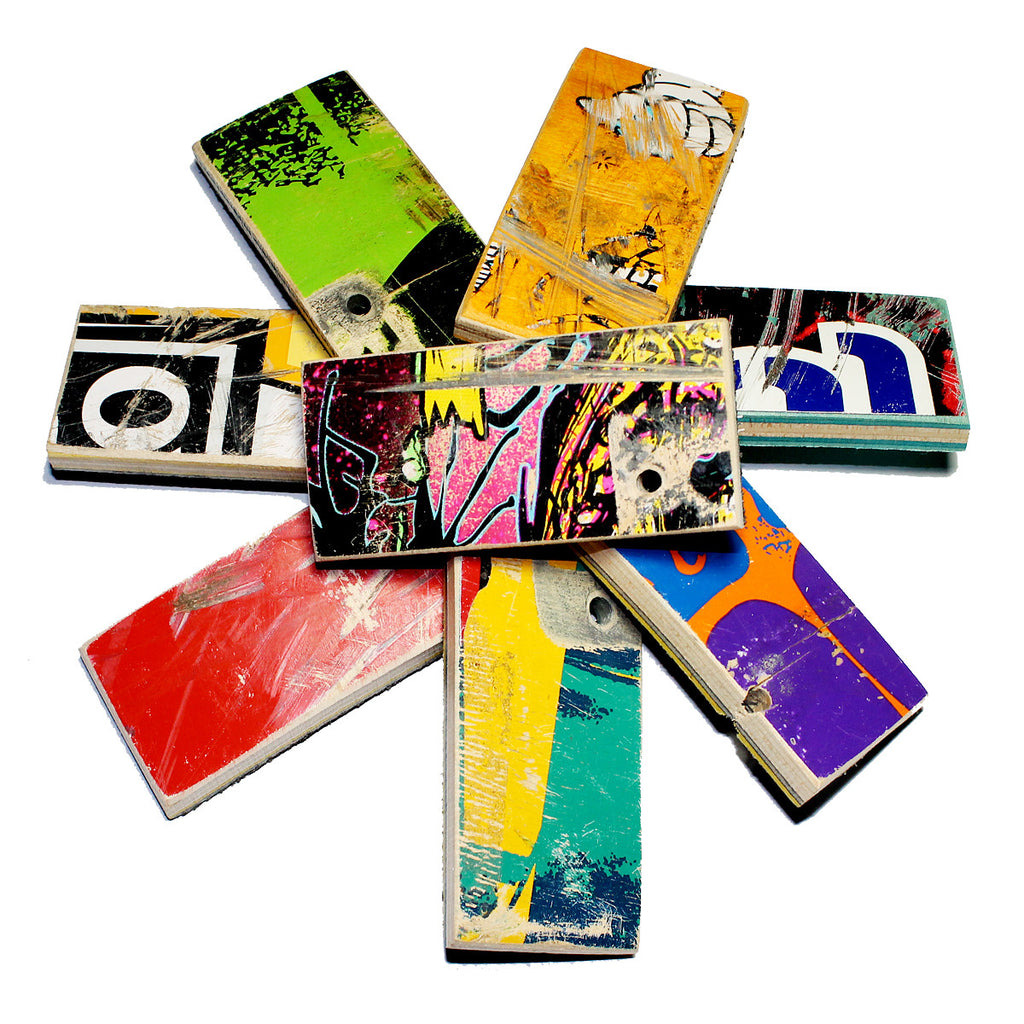 LOVE PARK TILE SAMPLE
$14.50
A joyful explosion of exuberance, this colorful collection captures the chaotic energy of the street. Handmade from recycled skateboard wood, every scrape is left in tact, creating a one-of-a-kind tactile pattern.
 LPB2016-W
Each sample contains 4 pieces of mesh-mounted tile
3 3/4" x 1 3/4" tiles
Color is random balance mosaic
Flame tested/Class B rating
Indoor use only
Project availability is 2-8 weeks (50-500 SF) 
Made in U.S.A.
Trade pricing available
Industry pricing available. Please direct all sales inquires to Susanne Andrey at 310-703-7363 or susanne@artofboard.com.